Roadside Emergencies Happen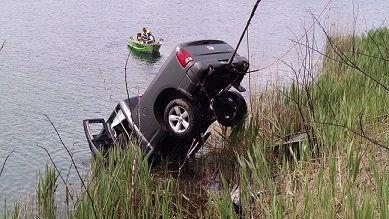 Cars can break down anytime and anywhere on the road due to a number of different reasons. Possibly, a flat tire, a stalled engine, jammed accelerator, high winds and certain sudden events could create an emergency-like situation on the road that requires towing.
When it comes to dealing with such emergencies, you have to seek help from the professionals and emergency help providers.
Therefore, being prepared for emergencies on the road is an intelligent decision rather than seeking help and getting caught in another emergency in the middle of the road.
So, here are some tips to take care of any kind of emergency that could come your way on the road.
1. Emergency Phone Numbers
So, do you know any mechanics or car service providers that are always on their toes to cater to any sort of emergency on the road? If yes, never let go off of their contact numbers. However, even if you are not much familiar with mechanics and such service providers, gathering their contacts is imperative.
Always have a diary with contact number of recovery towing providers and mechanics so whenever your car breaks down, you can deal with it with just a call.
2. Emergency Kit
Emergency car kit- Leaving your car kit home is definitely not a great idea whatsoever. Emergency kit is a great idea to stick in your car to deal with any kind of emergency on the road.
What all things an emergency kit must have:
A flashlight with batteries
A jack in case of a flat tire
Nut and bolts for changing your tire
Flares and reflective triangles
Gloves particularly leather is ideal since it works well in a variety of weather conditions.
Lug wrench
Wheel wedges
Flat tire repair kit
3. First Aid Kit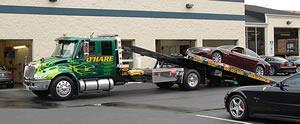 Every car should be equipped with a standard first aid kit. That might includes everything from typical medicines — for stomach aches, diarrhea, headaches, and motion sickness — to bandaids and a sterilizing agent like rubbing alcohol.
4. Hygiene Kit
In case you get stuck due to your car problem, keeping hygiene is most important to ward off any uncertainties.
Emergency Food- On long trips and highways, you may not always find outlets for food particularly during the nights. Calorie food bars can last even in extreme temperatures making them great for car travel.
5. Small Emergency Kit or Survival Pack
If you end up somewhere remote, you may be walking to get yourself out of trouble. Always have a pack with you just in case. A simple daypack can carry things just about everything you'd need to make it through even a moderate trek back to civilization.
6. Water
You never know where a breakdown will occur. If it happens in the middle of nowhere, there is nothing you'll wish you had more than water. Best practice? Keep an emergency gallon in the trunk.
7. Change of Clothes
Even if you don't have reason to believe an unplanned walk back to civilization is likely, a spare set of clothes in the car is a protip lifesaver that tends to come in handy just when you need it.
Check Your Car For Any Maintenance Troubles
While you'll definitely want to know your car's bill of health before any road trip, it's good practice to know its condition as much as possible. Prevention is better than reaction. Checking your car thoroughly before you leave home and get stuck in any kind of emergency is a better idea.
Don't Run Out of Gas
Keep the tank full, and if you're venturing into the unknown, you can even keep an extra gallon of gas with you (use the right container).
Make sure all your car lights are working properly and are in order as night travels could appear any time. Make sure your car go through all kinds of safety or emissions tests required by your state and the state you are traveling to. Don't forget to get your discs right- repair or check if your car brakes are working efficiently. Also, repair the tires with low tread.
Watch the Fluids
For most people that end up on the side of the road, it's because they pushed their car well past its limits. One of the main things that gets ignored, are the car's various fluid levels.
Be sure to check all the fluid, including oil, antifreeze, and transmission fluid. These should be clean and full to make sure your vehicle is running in tip-top shape.
Keep weather update of the place you are traveling to
Be aware of road conditions
Keeping in view the increase in natural disasters in the world today, updating yourself with weather forecasts has become an important routine. The meteorology department won't especially warn you about any disasters in advance, so educate yourself about day to day weather of your city and your everyday commuting area.
Listen to the local radio systems and emergency alerts on daily basis to avoid any emergency on road or at least be prepared for it in advance. Know where you can go for safety. Pay attention to weather forecasts for your destination. Have a weather app on your mobile that can help you prepare and be aware of emergencies in your area on daily basis.
Carry some extra cash
It never hurts to carry a little extra cash with you when you're on the road. Though it's becoming less and less common, there are situations where cash will get you out of a predicament. An extra $100 in the glovebox can go a long way.
Be alarmed, be safe from the strangers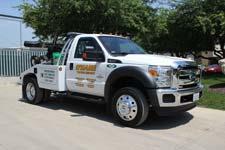 Let's face it emergency on the road could possibly be caused by some miscreants rather than your car or other technical issues. When on the road on your local journey, it may not be that big of an issue but when on long journeys, be cautious when you're offered help from a stranger in case your car broke down. As you wait for your recovery towing service to arrive, stay calm and wait patiently and be warned of such elements. Entertaining a stranger on the road may not be a good idea to be safe.
Follow the traffic rules
Rule number 1 to avoid any emergency on the road is to follow the traffic rules. Never pull ahead of the speed limit, wear a seat belt, pay attention to traffic boards on the road, give your full attention to the road (DO NOT drive while impaired), and be respectful to other drivers.
Also, if you experience car trouble pull over to the side of the road. Basically, to ensure your safety, follow the rules you were taught when you passed your driving test.
Hopefully, you found this post useful in guiding you toward greater emergency preparedness on the road.