Get heavy duty towing no matter where you are.
Our company can handle every job. That's why we're trusted by drivers who need heavy duty towing at O'Hare International Airport. The airport environment creates some unique challenges. Maneuvering large vehicles can be difficult, especially when traffic is bad. Not every towing company is up to the job; O'Hare Towing Service is. Don't let roadside congestion slow you down. We get there fast, supplied, and ready to work.
Our drivers are problem solvers. That means even tight recovery and tow situations are no problem.
Our dispatch center never sleeps. We can tow a heavy truck or load right now.
We will always answer your call. Anytime, anywhere, get 24/7 towing. Our fleet accommodates wide, heavy, and even long cargo and loads. We also have heavy duty wreckers and long haulers at the ready. Get towed now. Jobs we handle in zip code 60666 includes:
Drop deck delivery
Equipment hauling
Interstate hauling
One-time service
Tractor trailer towing
Machinery hauling
Semi truck towing
Scheduled service
Heavy truck towing
Short-notice Towing
Our heavy duty towing services are available 24/7. We transport heavy duty loads on weekends and short notice.
Transfer and Storage
We provide long-term and short-term cargo and vehicle storage as well as load transfer.
Choose recovery towing that puts your needs first.
We may arrive incredibly quickly but we take care on every recovery. Whether it's your vehicle or load, we can safely recover it. Our drivers are thoroughly trained to use all of their vehicle's equipment. That means skilled boom-lift operation, winching, and more. It also means you'll get the right truck and driver for the job. Our recovery towing services at O'Hare International Airport are available now.
Recovery

We are ready to tackle any vehicle recovery or load. Our fleet is supported by a rotator with a 75-ton capacity boom lift. 360-degree rotation allows our operators to perform recoveries even in difficult to access areas. Don't settle for less. Call us now.

Transport

A multi-point inspection is carried out before transport. We make sure every load is secure. We can transport equipment and vehicles in-state, out-of-state, or locally. Keep your cargo on the road. Never lose your investment. Call O'Hare Airport's leading recovery towing company.

Storage

Recovery services is just the beginning. We can also store your towed vehicle and recovered goods. Our facility is secure, safe, and dry. This secures you the time you need to make the next step. We can help you with load shifting, on-site pickups, deliveries, and more.
Emergency recovery
Load shifts
Tractor trailer pickup
Tractor trailer storage
Contact us for towing services throughout O'Hare International Airport.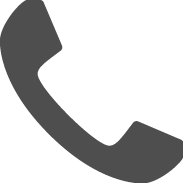 1
Call our local dispatch center 24-hours a day at
(847) 455-7750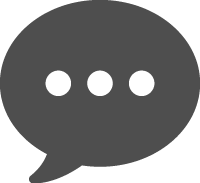 2
We ask the right questions. Get the best equipped service vehicle every time.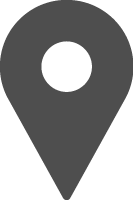 3
Our drivers are highly trained and ready to help with tows, recoveries, and more.