Get the best local towing for your vehicle.
Getting the best means choosing the best. You want a towing company that prioritizes you. At O'Hare Towing Service we do. That's how we've built our business from a single truck in 1963 to four locations that service the greater Cook County area. When you have vehicle trouble at the airport make us your first call. Help is just around the bend.
We provide fast and safe equipment, motorcycle, car, cargo and truck towing and transport.
Towing services and so much more.
24/7 tow truck service

Breakdowns and accidents can occur at any time. This is especially true at the airport. Busy times occur around flight schedules. You need a 24-hour towing company. Our dispatch center will send assistance now. We keep you safe and keep you moving.

Affordable towing

Transparency is key. Our costs are upfront. Estimates match as closely to final pricing as information allows. Our truck drivers will answer any questions you may have before work begins. Choose honest service from O'Hare.

Fast towing

Our tow truck operators are local. They drive in Chicago daily. We pair our skilled drivers with the latest technology. Alphanumeric pagers, GPS, radios and more help our drivers bypass closed roads and work around traffic.
Call us now for emergency towing at O'Hare International Airport.
A roadside emergency at the airport is especially stressful. Traffic doesn't stop and another careless driver can seriously injure you. If you are on the Kenedy Expressway, departure drop-off or arrival pickup stay in your vehicle. If you need emergency services from a parking garage or other parking area, just be aware of your surroundings. Our operators keep you and your passengers safe. Call our dispatch center for emergency roadside assistance. We will send out the correct assistance vehicle with the right supplies. Area coverage includes the entire O'Hare International Airport and zip code 60666.
Vehicle towing
Battery jump start
Driver transportation
Winch-based recovery
Fuel delivery
Coolant delivery
.
Our fleet is equipped for every situation.
We only employ experienced and vetted drivers. They provide you with a smart, safe towing service. Our fleet includes:

Our light duty trucks are built for passenger vehicle recovery and towing. If you're stuck in a lot, ditch, or tight parking space we can recover your vehicle as safely as possible.

Our medium duty flatbeds and rollers handle heavy vehicles. They support large vehicles like trucks, limos, SUV's, buses, and more. We also use them to transport heavy equipment like airplane parts.

Even airplanes are no match for our heavy duty fleet. We tackle recovery operations with a 75-ton boom lift equipped truck. 360-degree rotation delivers precise control. We can recover overturned vehicles, recover equipment, switch loads, and more.
Contact us for towing services anywhere at O'Hare International Airport.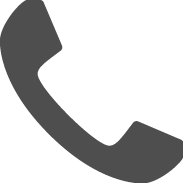 1
Call our local dispatch center 24-hours a day at
(847) 455-7750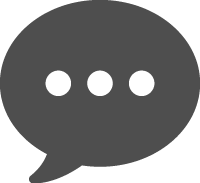 2
Our dispatchers As the right questions. We send the right truck for your needs.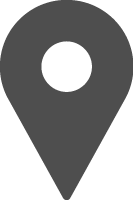 3
Our drivers arrive equipped to help. We provide friendly, safe, efficient servic
Service Driving Directions