Choose an experienced local towing company in DuPage County!
Dupage County is the second largest county in Illinois. Size means people and an ever increasing number of vehicles on the road. Accidents are a constant danger. These can occur at any time and aren't limited to vehicles. You are still at risk of injury or fatality when attending to a vehicle pulled to the side of the road. Prepare yourself by always having the number of a reliable local towing company like O'Hare Towing Service on hand.
Towing in your area 24/7
24/7 towing service is critical. You don't want to establish a great relationship with a towing company in Bolingbrook only to find out they aren't open when you need them. Our dispatch center is operational 24/7. With a truck dispatch center in Downer Grove we're ready when you need us. Our tow truck operators cover the 60440 and 60490 zip codes in DuPage.
You won't always need a tow, but our towing company can still help if you're in the 60515 or 60516 zip code. Downers Grove is large and it's easy to forget the basics sometimes. When you need roadside assistance we arrive quickly, prepared, and get to work fast. Services include:
Battery re-charging services
Jump-starts
Vehicle winching and extraction
Fuel delivery services
Flat tire repairs
Spare tire changes
There isn't a single vehicle immune to a breakdown or accident. We keep our tow trucks in peak condition so they are ready to provide you with a tow in the 60126 zip code of Elmhurst when you need it. We have the equipment necessary to tow any vehicle. Our tow truck types fall under several categories.
Light Duty – Our light duty rollbacks are equipped for motorcycle, passenger vehicle, and multi-vehicle towing.
Med-Heavy Duty – These truck are capable of hauling farm machinery, semi-trucks, containers, and much more.
Transport Landolls – This truck class is designed to move extra long vehicles like limos and heavy trucks.
We work with local shipping and trucking companies. That's because they know how reliable our services are. If you need commercial towing for containers, equipment, vehicles, or other shipments in the 60137 and 60138 zip code in Glen Ellyn we're your company. Our drivers are veterans. They can load and remove your precious cargo without risking damage. We drive safely, carefully, and always secure every load with the greatest care. Get it there with O'Hare Towing.
Our company was built on reliability. You can't afford a tow truck company that wasn't. We're with you at every step when you need help in Wheaton zip codes 60187 and 60189.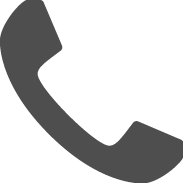 1
Call our local dispatch center 24-hours a day at
(630) 257-3334
.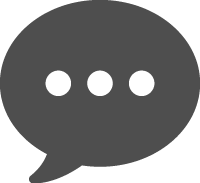 2
Our dispatchers know what questions to ask to identify which truck is right for you.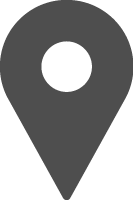 3
Our drivers will quickly arrive at your destination and ready to help.
Call us now for tow company services throughout DuPage County.
We service the majority of DuPage County. Whatever your needs, wherever you are, we're there. Our range includes the following zip codes and cities, so don't hesitate to call! Call or contact us now, 24/7, and get the towing services you need with the help of our friendly dispatchers.
Additional DuPage County service areas include:
City
Darien
Hinsdale
Lisle
Lombard
Oak Brook
Villa Park
Westmont
Woodridge
Zip code
60561
60521, 60522
60532
60148
60523
60181
60559
60517