Are you choosing the best towing in Bolingbrook?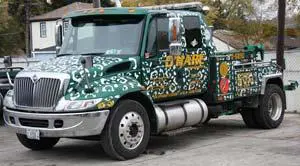 Bolingbrook has a lot to offer, but with an ever increasing population the chance of a traffic accident increases. A fender bender on S Bolingbrook Dr and Lily Cache Ln might ruin your plans, but it doesn't have to end your day. When you need towing services in Bolingbrook, get them from a veteran local towing company. One call to O'Hare Towing Service is all you need to get qualified help fast.
We offer standard roadside and towing services no matter where you need them in Bolingbrook. Our fleet has you covered. Whether you drive a standard car or something more unorthodox, we can help. Our dispatchers identify the best truck for your vehicle and current situation. The driver we send may have a carrier rack, tie downs, winches, or more. Our operations center in Downers Grove means you'll get service fast. Just some of the light-duty cars, trucks, and vehicles we can tow and recover include :
Rear Drive Vehicles
Front Wheel Drive Vehicles
PickupTrucks
BoxTrucks
4×4 Vehicles
Mini-vans
Sedans
Motorcycles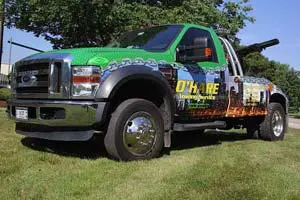 The needs of a driver depend heavily on what they transport. City owned transport vans have unique cargos compared to long-haul truckers. If your vehicle has broken down, you've been in an accident, or need load recovery, we can do it. Our fleet includes:
Heavy Duty Transportation and Towing Vehicles: We have tough flatbeds for heavy load transportation. These can haul farm equipment, wide loads, over-sized loads, and even Mack trucks. Get safe transportation for your cargo load or vehicle.
Recovery Vehicle Equipped With Boom Lift: With a 360-degree rotation and 75-ton capacity, we can recover anything. Call now for a vehicle or cargo recovery. We can reach your vehicle or cargo no matter where you are. This setup can handle ravine recoveries, freeway sides, run-off ditches, and more.
Contact us today for local Bolingbrook towing service!
Our dispatchers are on the phone 24/7. When you need local services choose a legacy of experienced towing with local tow truck operators from our nearby service center. Call or contact us now. Don't worry. Help is right around the corner.