Does your heavy duty towing company stack up?
Heavy duty matters when it comes to towing. It's what the job needs. The right equipment and operators determine whether or not a tow succeeds. At O'Hare Towing Service we've been recovering, transporting, and towing heavy loads since 1963. When you need heavy duty towing in Elmhurst you'll experience the difference decades of local service makes. We get there faster, recover more quickly, and keep your vehicles and cargo safe.
Our truck drivers solve problems. Get quick and reliable recovery and towing.
Dispatch will always answer your call. That's dependable 24/7 heavy duty towing. Our fleet of trucks includes vehicles built for extra-long or wide loads, heavy duty wreckers, and haulers. Jobs we handle in zip code 60126 includes:
Drop deck delivery
Semi truck towing
Heavy truck towing
One-time service
Equipment hauling
Machinery hauling
Scheduled service
Interstate hauling
Tractor trailer towing
Short-notice Towing
Our heavy duty towing services are available 24/7. We transport heavy duty loads on weekends and short notice.
Transfer and Storage
We provide long-term and short-term cargo and vehicle storage as well as load transfer.
Choose recovery towing that puts you first.
Your cargo and mack truck are your livelihood. Downtime costs money. An accident doesn't have to stop you from moving forward, though. Our recovery towing services in Elmhurst are available night and day, year round. Don't wait for another recovery company. Call us and get back on the road now.
Recovery

Our fleet is large. We can recover heavy loads up to 75-tons. A 360-degree lift gives us access to even difficult to recover areas. Every operator we send out is certified and skilled. That translates to precise recovery. Call us when you need a recovery now.

Transport

Our drivers don't pull away once a load is secure. A multi-point inspection prior to leaving ensures it. We transport loads state-wide, between states, and locally. We can also shift loads from one truck to another. Get your cargo where it needs to go.

Storage

Recovery is often the first step. We can store vehicles, equipment, and goods when you aren't sure of the next one. We work with you to organize long-term storage options, load shifts, delivery, and on-site pickups.
Additional services include:
Tractor trailer pickup
Load shifts
Bridge jobs
Tractor trailer storage
Emergency recovery
Rollovers
Contact us for towing services throughout Elmhurst.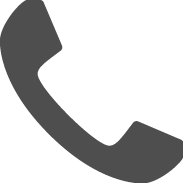 1
Call our local dispatch center 24-hours a day at
(630) 257-3334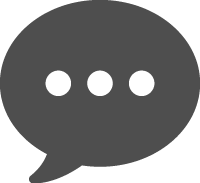 2
Our dispatchers know what questions to ask to identify which truck is right for you.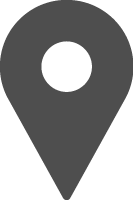 3
Our drivers arrive quickly and equipped to help. We provide friendly, safe, efficient service.