Are you choosing a towing company with a legacy of reliability?
Great companies are built on reliability. Customers need to know they can expect exceptional service every time. When this expectation is met is it allows a company to grow and expand. At O'Hare Towing Service we've grown from a single truck operation to 4 facilities throughout the Glen Ellyn area. When you need towing in Glen Ellyn, we're there. Choose a legacy that you can rely on. Choose O'Hare.
We provide fast and safe motorcycle, truck, and car towing.
24-hour tow truck service

Dispatch answers phones 24 hours a day. Operators are always ready to help. Even if you don't know which truck is right for you, we'll ask the right questions to get the right match. An accident or emergency is never planned, but we help you plan for safe towing and assistance.

Affordable towing

Our services are competitively prices. We know that you didn't ask to have a vehicular emergency. That's why we match estimates as closely to a final price as information allows. Our drivers explain services in full, and you won't be charged with mysterious fees after the fact.

Fast towing

We hire local tow truck drivers. They know the streets of Glen Ellyn well. In addition to knowing which roads are safe for navigating large loads, they use technology. We use coded pagers, GPS, live radios, and other resources to make sure closed roads and traffic are avoidd.
Call us now for emergency towing in Glen Ellyn.
Roadside emergencies are hazardous. If you are in an accident or experience a breakdown, stay in your vehicle. Your vehicle is your best defense against traffic. Call our dispatch center for emergency roadside assistance. We will identify your needs based on the situation and send an appropriate tow truck for assistance. We provide services that include:
Fuel delivery
Engine oil delivery
Coolant delivery
Vehicle towing
Minor mechanical repairs
Winch-based recovery
Vehicle towing
Minor mechanical repairs
Winch-based recovery
We have a diverse fleet that can handle any towing situation.
We only employ experienced and vetted drivers. That means you get safer, smarter towing services. Our fleet includes:

Our light duty trucks can perform recovery operations and two-wheel tows. Many are equipped with winches as well. This makes them ideal for stuck vehicles or those with damaged transmissions.

Our fleet of medium duty trucks handles heavier loads. These trucks include flatbeds that are ideal for larger vehicle and equipment transport.

Our heavy duty trucks handle extreme recoveries and towing. 75-ton boom lifts make quick work of the heaviest loads. Even overturned semis can be safely recovered.
Contact us for towing services throughout Elmhurst.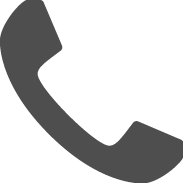 1
Call our local dispatch center 24-hours a day at
(630) 257-3334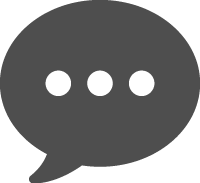 2
Our dispatchers know what questions to ask to identify which truck is right for you.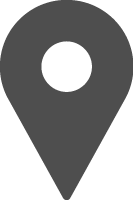 3
Our drivers will quickly arrive at your destination, equipped to help.
Service Driving Directions