Choose a legacy of local heavy duty towing.
Our towing company started in 1963. It was built from the ground up, providing reliable heavy duty towing in Joliet. The customer has always been our highest priority. That means doing things better. With O'Hare Towing Service you can expect 24/7 service, skilled truck operators, and dedicated towing from one of the largest fleets in the Joliet area.
Our drivers solve problems. Even challenging recoveries and tows are no match.
We can tow your heavy truck or load now. Dispatch operates 24/7.
Our service center always takes calls. We provide towing 24 hours a day. Our fleet is always ready and includes tow trucks equipped to handle long, heavy, and even wide cargo and loads. Our fleet contains long haulers and heavy duty wreckers. Get service now. Jobs we handle in zip codes 60431, 60432, 60433, 60434, 60435, 60436 includes:
Dropdeck delivery
Interstate hauling
Equipment hauling
.
Tractor trailer towing
One-time service
Machinery hauling
Scheduled service
Semi truck towing
Heavy truck towing
Short-notice Towing
Our heavy duty towing services are available 24/7. We transport heavy duty loads on weekends and short notice.
Transfer and Storage
We provide long-term and short-term cargo and vehicle storage as well as load transfer.
Our recovery towing services put you first.
Your livelihood is our biggest priority. We take care with the recovery of your cargo and vehicle while keeping you safe. Get moving today. Our recovery towing services in Joliet are available now. Responsive dispatch will get the right tow truck to you fast. Don't wait any longer.
Recovery

We are fully equipped for load and vehicle recovery. Our fleet includes a rotator with a 360-degree operation as well as a 75-ton boom lift. The drivers that operate each of our trucks possess equipment specific training. Choose a precision recovery. Call us now.

Transport

Before we transport a load, we check everything. Our drivers perform careful multi-point inspections. These ensure a safe delivery. Transportation accommodations cover local, in-state, and multi-state shipping. Keep your cargo moving. Reduce losses. Choose the leading recover towing company in Joliet.

Storage

Recovery is the first step. If you need time to, we provide it. We can move your vehicle and cargo to our storage facility. This secure facility keeps it safe, protected, and reduces the opportunity for further damage. We can help you organize and execute on-site pickups, deliveries, load shifts, and more.
Bridge jobs
Tractor trailer storage
Tractor trailer pickup
Emergency recovery
Contact us for towing services throughout Joliet.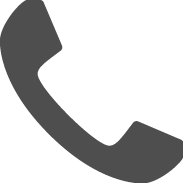 1
Contact our dispatch center 24-hours a day at
(815) 838-3335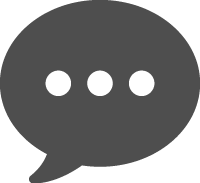 2
We ask the right questions. Get the best equipped service vehicle every time.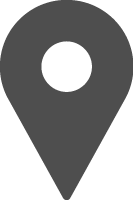 3
Our drivers are highly trained and ready to help with tows, recoveries, and more.