Your best local heavy duty towing provider since 1963.
We built our company on our reputation for excellent service. When you need heavy duty towing in Naperville the choice is clear. At O'Hare Towing Service we're available 24/7. Our drivers are experienced towing and recovering heavy and over-sized loads. We also have an extensive fleet at the ready. Wherever you are, whatever you drive, and no matter what you're transporting—we are ready to help.
We are your problem solvers. Even demanding recoveries and tows are no match for our drivers.
We can tow your load or heavy truck now. Dispatch operates 24/7.
Our dispatch center will always answer your call. Get 24/7 heavy duty towing. Our fleet includes trucks that support heavy, wide, and even long loads and cargo. We also have long haulers and heavy duty wreckers at the ready. Get towing now. Jobs we handle in zip codes 60540, 60563, 60564, 60565, 60566, 60567 includes:
Dropdeck delivery
Equipment hauling
Interstate hauling
One-time service
Tractor trailer towing
Machinery hauling
Semi truck towing
Scheduled service
Heavy truck towing
Short-notice Towing
We're always ready to help. Get 24/7 heavy duty towing right here. Our drivers provide short-notice and weekend tow and recovery.
Transfer and Storage
We do more than transport and tow. We store cargo and vehicles. Our facilities keep your assets safe and secure.
Put yourself first with O'Hare Towing services.
Our biggest priority is your livelihood. We exercise care on every recovery. This helps prevent your cargo and vehicle from suffering further damage. Our processes are designed to get you moving. Recovery towing services in Naperville are available immediately. Our dispatch center will quickly get the correct tow truck out to you. Don't wait longer than necessary. Contact us now.
Recovery

We are ready to handle any vehicle load or recovery. Our fleet includes a rotator with 75-ton boom lift rounded out with 360-degree rotation. Our vehicle operators possess equipment specific training for their vehicle. A precise recovery starts here. Call us now.

Transport

Every transportation starts with a multi-point inspection. Our drivers make sure the load is fully secured. Transportation can occur locally or even across multiple states. Reduce your losses. We'll keep your cargo moving. Choose Naperville's leading recovery towing company.

Storage

Recovery service is just the start. We provide local storage. This gives you time to determine the next best step. We'll keep your vehicles, goods, and cargo secure and protected. We can also help you organize and execute load shifts, deliveries, on-site pickups, and more.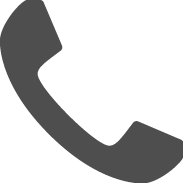 1
Call our local dispatch center 24-hours a day at
(815) 838-3335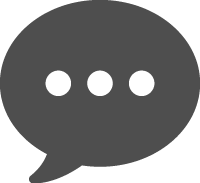 2
We ask the right questions. Get the best equipped service vehicle every time.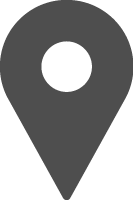 3
Our drivers are highly trained and ready to help with tows, recoveries, and more.