Are you choosing the best local towing company?
Deciding on a local towing company is a big decision. Different companies have different priorities. At O'Hare Towing Service you are our first. That's because we built our company from the ground up. It started in 1963 with a single truck. Today we span 4 locations and have a fleet of 60 vehicles. You helped us get here. We help you with fast, affordable, and complete towing in Naperville. Choose a customer-oriented company. Choose O'Hare.
We provide safe and fast motorcycle, equipment, cargo, car and truck transport and towing.
Towing services and so much more.
24/7 tow truck service

Accidents and breakdowns can occur anywhere, anytime. You need a 24-hour towing company. We are. Whether you drive a sedan or a semi-truck, our dispatch center will send the assistance now. We keep you safe and keep you moving.

Affordable towing

We believe in transparent service. That's why our costs are upfront. Our estimates will match as closely to final pricing as information allows. Our truck operators will describe the process before starting work, and answer any questions. Choose honest service from O'Hare.

Fast towing

Our tow truck operators are local. They drive in Naperville daily. This in-depth knowledge of local roadways reduces the wide and long load problems out of area companies face. We pair driver skill with modern technology. GPS, radios, alphanumeric pagers and more help our driver bypass traffic and work around closed roads.
Call us now for emergency towing in Naperville.
Roadside emergencies are just beginning when your vehicle stops. Stay in your vehicle. Exiting it to investigate puts you in immediate danger from oncoming traffic. Our truck operators keep you safe. Call our dispatch center for emergency roadside assistance. We'll start working immediately to determine what your needs are and send the right assistance vehicle. Area coverage includes zip codes 60540, 60563, 60564, 60565, 60566, 60567. We provide services that include:
Vehicle towing
Engine oil delivery
Driver transportation
Winch-based recovery
Battery jump start
Coolant delivery
Tire change
Fuel delivery
Minor mechanical repairs
Our fleet is equipped for every situation.
We only employ vetted and trained drivers. They provide you with a smart, safe towing service. Our fleet includes:
Our light duty trucks are built to tow. We have trucks equipped for passenger vehicle towing and recovery. If you're stuck in a tight parking space, ditch, or lot we can winch you out and tow you to the location of your choice.
Our medium duty trucks include flatbeds and rollers. They tackled the heaviest loads like large trucks, limos, buses, and more. We also use them to transport multi-vehicle loads and heavy equipment.
Nothing compares to our heavy duty tow trucks for major jobs. We handle even large recovery operations with a 75-ton boom lift equipped truck. 360-degree rotation allows for precision control. These make large scale operations look seamless. We use them to recover overturned vehicles, recover equipment, switch loads, and more.
Contact us for towing services throughout Naperville.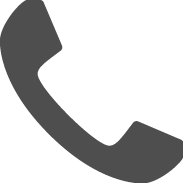 1
Call our local dispatch center 24-hours a day at
(815) 838-3335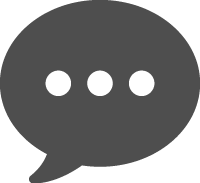 2
Our dispatchers know what questions to ask to identify which truck is right for you.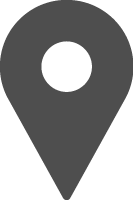 3
Our drivers will quickly arrive at your destination and ready to help.
Service Driving Directions