Does your heavy duty towing company cut it?
Heavy duty isn't just a towing type. It's what the job requires—equipment that can match the cargo it's towing and operators who can maneuver that equipment with precision. At O'Hare Towing Service that's what we do best. We've been providing heavy duty towing in Downers Grove since 1963. Your cargo should never stop moving until it reaches its destination. With our services, it won't have to.
Our truck drivers solve problems. Get quick and reliable recovery and towing.
Get 24/7 heavy duty towing, 365 days a year.
Our dispatch center is always open. That's true 24/7 heavy duty towing. Our tow fleet includes specialized vehicles for extra-long loads and wide loads, haulers, and heavy duty wreckers. Just some of the heavy jobs we handle in zip codes 60515 and 60516 includes:
Drop deck delivery
Equipment hauling
Machinery hauling
One-time service
Scheduled service
Interstate hauling
Semi truck towing
Heavy truck towing
Tractor trailer towing
Short-notice Towing
Our heavy duty towing services are available 24/7. We transport heavy duty loads on weekends and short notice.
Transfer and Storage
We provide long-term and short-term cargo and vehicle storage as well as load transfer.
Choose recovery towing that puts your needs first.
Your vehicles and cargo provide for your livelihood. You can't afford downtime and losses. An accident doesn't have to mean either. Our recovery towing services in Downers Grove are available year-round, night and day. You shouldn't have to wait for a recovery company. That's why so many truckers and businesses call us.
Recovery

Our vehicle fleet is comprehensive. We can recover the heaviest loads using a rotator with a capacity of 75-tons. 360-degree rotation lets us access difficult to reach areas. All of our operators are certified, skilled, and exercise precision and care during recovery operations. Call us when a damage-free recovery matters.

Transport

Load transportation doesn't start without a multi-point inspection. We make sure each load is secure. Our team transports inter-state, state-wide, and locally. We have the ability to effectively and quickly shift loads. Get your cargo back on the road now.

Storage

If recovering your cargo is your first priority, we can store your items. Our local facility supports equipment, goods, and vehicle storage. This gives you time to plan the next step without worrying about safe storage. We will work with you to plan on-site pickup, delivery, load shifts, or long-term storage options.
Additional services include:
Tractor trailer pickup
Tractor trailer storage
Emergency recovery
Load shifts
Contact us for towing services throughout Downers Grove.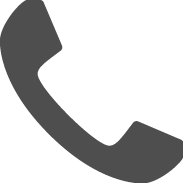 1
Call our local dispatch center 24-hours a day at
(630) 257-3334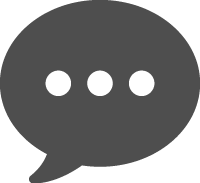 2
Our dispatchers know what questions to ask. We identify which truck is right for you.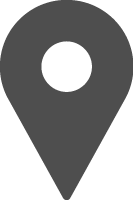 3
Our drivers arrive quickly and equipped to help. We provide friendly, safe, efficient service.