What makes a tow truck service the best?
The best towing company has to meet your needs. They must have a nearby service location like ours right in Downers Grove.  The drivers must have experience. That's why ours undergo certifications and can use all our towing equipment safely and efficiently. A towing service provider also needs a diverse range of equipment like our light, medium, and heavy-duty tow trucks. Without one, the others don't matter. That's why we provide them all at O'Hare Towing Service. Get professional towing in Downers Grove you need, when you need it.
Our local operations center in Downers Grove is your source for fast, effective towing.
Your 24-hour towing service provider with more.
Car and truck towing

We handle every vehicle type from commuter to classic cars. Our drivers perform full inspections checking safety measures before delivery. Our fleet contains more than 70 trucks. We can tow vans, utility vehicles, trucks, tractors, cars, and much more.

Motorcycle and special towing

Our fleet includes specialized tow trucks. These are equipped to handle unique towing situations. Motorcycles are secured using tie-downs. Removable rails make wide-load transportation safe and secure. Wheel lifts mean multiple vehicle loading is efficient and fast. If it can be towed, we can do it.

Fast, local towing 24/7

With a local dispatch team manning lines 24/7, you're always covered. Our dispatchers are trained to identify your needs and pair you with the right driver. Our drivers use live radios, alphanumeric pagers, and GPS to navigate around traffic and road closures.
Call us now for emergency towing in Downers Grove.
If you've been the victim of a vehicle emergency, stay in your car. These situations are dangerous. Breakdowns and accidents along the roadway or in-lane are still hazardous. Your vehicle is protecting you. Getting out of it removes the protective barrier between you and traffic.  Call our dispatch center for emergency roadside assistance. We will send the right towing truck manned by an experienced and certified tow truck operator. We provide services that include:
Fuel delivery
Coolant delivery
Engine oil delivery
Battery jump start
Tire change
Driver transportation
Vehicle towing
Winch-based recovery
Minor mechanical repairs
Our tow truck operators are trained and certified.
We only employ rigorously certified drivers. That means you get safer, smarter towing services. Certifications include:
Highway safety efforts are supported by the Highway Watch. Our drivers train to recognize road hazards and hazardous situations while providing recovery and support. This maintains daily roadway safety for every resident.
Specific emergency situation training is crucial. Our drivers know how to properly respond to and secure the site of an accident. This keeps passengers and drivers safe during incidences.
The National Driver Institute is a leader in truck driver operation and safety. Whether recovering a load or vehicle, transporting a vehicle, or providing emergency services; our drivers don't just succeed, they set the standard for local towing service.
Contact us for towing services throughout Downers Grove.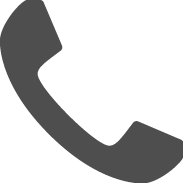 1
Call our local dispatch center 24-hours a day at
(630) 257-3334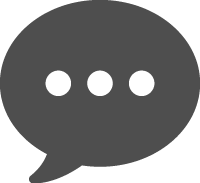 2
Our dispatchers know what questions to ask to identify which truck is right for you.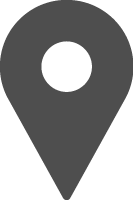 3
Our drivers will quickly arrive at your destination, equipped to help.
Service Driving Directions