Here's What You Should Know Before Calling A Tow Truck To Remove A Vehicle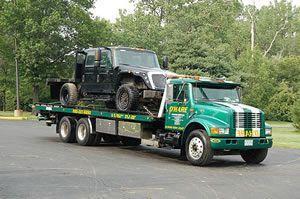 No one likes to have their vehicle towed, but private landowners have rights as it'll come to parked vehicles. What are these rights? What are yours, as an automobile owner when it comes to using towing services for help?
Parking on private property
If you park your vehicle on private property, can the car be towed away?
Landowners have always relied on a doctrine lawyers refer to as "distress damage feasant" to tow vehicles parked on their property.
This doctrine provides that 'it's lawful for a land occupier to seize any chattels that aren't lawfully on their land and are doing or have done damage there, as well as to detain them until compensation for the damage is taken care of.'
Essentially it states that if a neighbor's cow walks onto your land and begins eating your crops, you may keep it until that damage is paid for. The doctrine additionally applies to a cricket ball that the neighbor's children hit through the window.
If you're wondering what all this has to do with towing vehicles, you aren't alone. In the year 1984, a judge observed: 'It isn't easy, and maybe unwise, to make an old remedy fit the hugely changed situation of modern life. If there should be a remedy that meets modern needs, it'll come much more suitably from Parliament than from Courts.'
To use distress damage feasant three important elements have to be satisfied:
The private landowner has to have exclusive land possession, and you don't have any right to park there.
There has to be actual property damage.
The vehicle still must be on the land.
But what if the vehicle did not cause damage?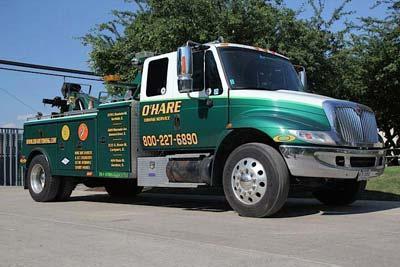 Property damage is a key distress damage feasant element. But, as physical damage is seldom caused merely by parking an automobile on another's property, the same judge recognized that, 'If the distress damage feasant remedy includes being applied to modern conditions, it seems inevitable that the price of removing an illegally parked car would have to be regarded as damage.'
What will happen if I arrive back as the vehicle is being hooked up to a tow truck?
After considering an instance where an automobile was towed away from a lot with the owner still inside of it, the court ruled that distress damage feasant doesn't apply in which the car's owner has possession. It's based upon the principle that there's a risk of breach of the peace that is connected with exercising distress damage feasant within the owner's presence.
Therefore, if you get inside your vehicle, and effectively gain control and possession of it, the tow truck driver has to release it.
But, the majority of tow truck operators are going to try to charge you a call-out charge if they've already broken into the vehicle to hook it up. You don't need to pay.
If there aren't any warning signs, can the vehicle still be towed?
Yes. There isn't any legal requirement for owners of private property to show a warning that vehicles will be towed if illegally parked, or to offer contact information for the tow driver.
If my vehicle was damaged as it was being towed, can I do anything?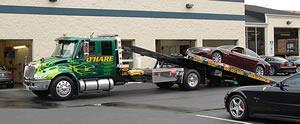 Tow truck operators may break into an automobile to release its handbrake, provided they aren't entering with illegal intent. Tow truck drivers have to take "all reasonable precautions" in order to prevent damage to or loss from any car that is being towed.
If your vehicle is damaged or your property lost you should directly complain to the tow truck driver. They have to keep one register of written complaints that have to be available for inspection by any police officer or a traffic warden. Keep in mind to copy all complaints you make to a landowner.
Allow your insurance company to know what happened. They'll make a claim against a tow company's insurer.
If you aren't insured or don't want to claim against your car insurance, you'll have to get the damage to your vehicle evaluated by a panel beater yourself. As you figure out what the price of repair will be, ask the tow provider to compensate you.
Is it legal for the tow truck company to tow my vehicle if my dog is sleeping in the back seat?
Yes. If the tow truck operator turns up to a job and discovers your pup – or any other pet for that matter – inside the car, they still can tow the vehicle, and take the pooch with them.
But, they aren't permitted to have dogs with them on the job. Tow truck operators cannot keep a German Shepherd or Rottweiler inside the cab of a truck for backup.
If I cannot afford the towing fee, can they sell the vehicle?
No. Vehicles that are towed from private land may be held until the charge is paid yet can't be sold without more legal action being taken.
What Are The Legal Requirements For Tow Truck Operators?
Tow truck operators and their drivers have to be licensed. A tow company is responsible for the behavior of her or his drivers.
A tow truck operator has to conduct themselves properly at all times when engaged in the operation of an automobile recovery service. A breach of the rule may result in someone being fined as much as $2000 if convicted or a company as much as $10,000 if convicted.
Towing operators have to display on both the outside and inside of all tow trucks their business location, name, contact phone number, as well as the name of all organizations they belong to. This identification has to be clearly visible and legible at all times.
How much will a tow company charge?
As much as they want? Not quite.
There isn't any set quantity that a tow operator has to charge while towing an automobile from private property. But, the courts have recommended that they only should charge for 'costs that are reasonably incurred in towing away an unlawfully parked car'.
For more information on our towing services contact O'Hare Towing Service today!