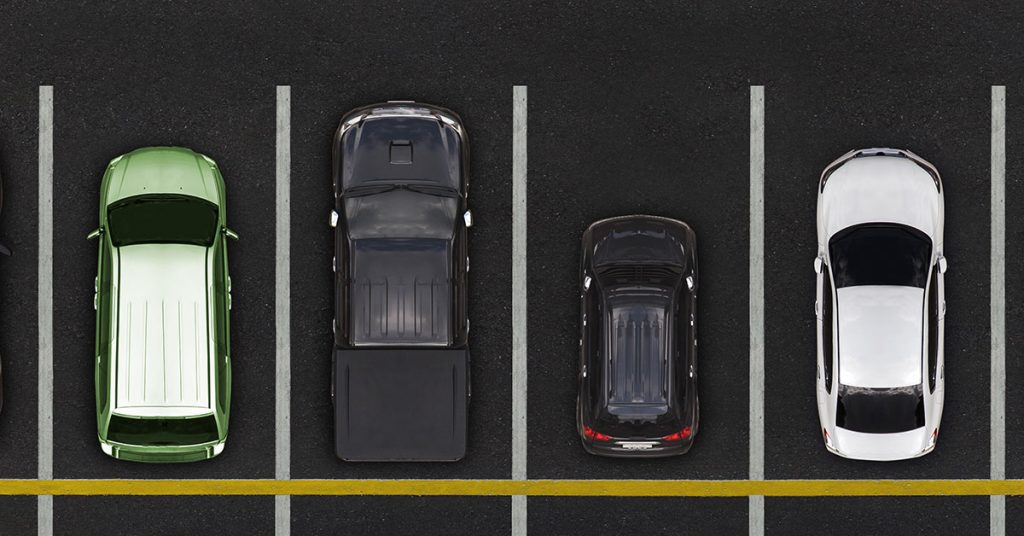 How to Stop Illegal Parking at Your Business
September 12, 2020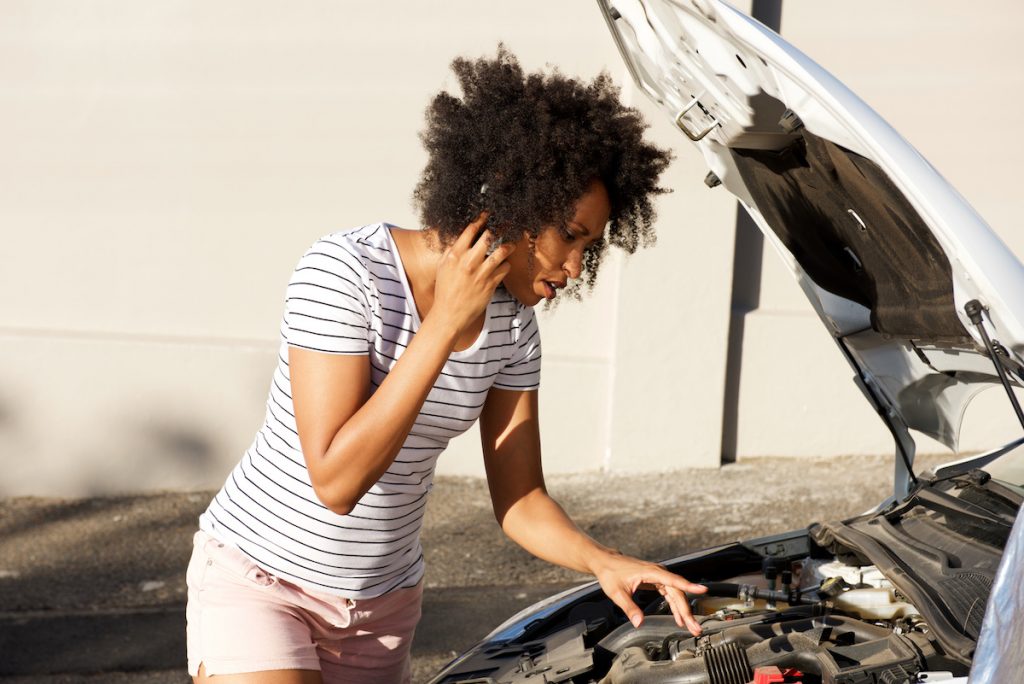 Can Towing Ruin the Transmission?
September 12, 2020
Yes, you can call a tow truck during the stay-at-home order in Illinois. As emergency responders, we here at O'Hare Towing are considered essential workers during the coronavirus pandemic. If you need a tow, call us now! We're open 24/7 and have tow operators on call. We are observing all CDC and state guidelines concerning social distancing and disinfection to keep our employees and customers safe.
Which Workers Are Considered "Essential Workers" During Illinois's Stay-At-Home Order?
For the last six weeks, Illinois residents have been under a stay-at-home order issued by Governor J.B. Pritzker. On May 5th, Governor Pritzker unveiled his five-phase plan to reopen the state amid the current pandemic. What does the lifting of the stay-at-home order mean for you? Can you call a tow truck? Can you go to a restaurant? We've outlined the governor's plan here for you to help you navigate what is and isn't allowed during this uncertain time.
Governor Pritzker: Five Phase Reopening Plan and What It Means
Governor J.B. Pritzker detailed a five-phase reopening plan for Illinois and its residents on Tuesday, May 5th.
Phase One: Rapid Spread
According to Governor Pritzker, every region in Illinois has experienced phase one of the reopening plan already and "could return to it if mitigation efforts are unsuccessful." In Phase One, strict stay-at-home and social distancing guidelines are implemented, and only essential businesses remain open.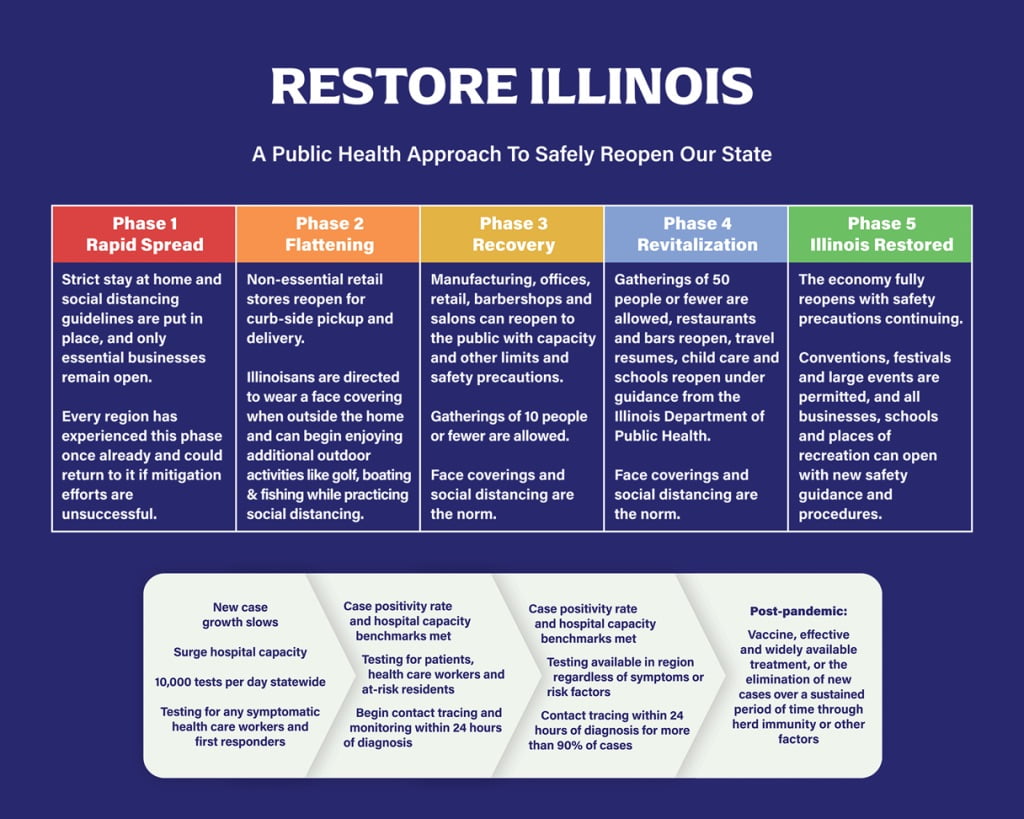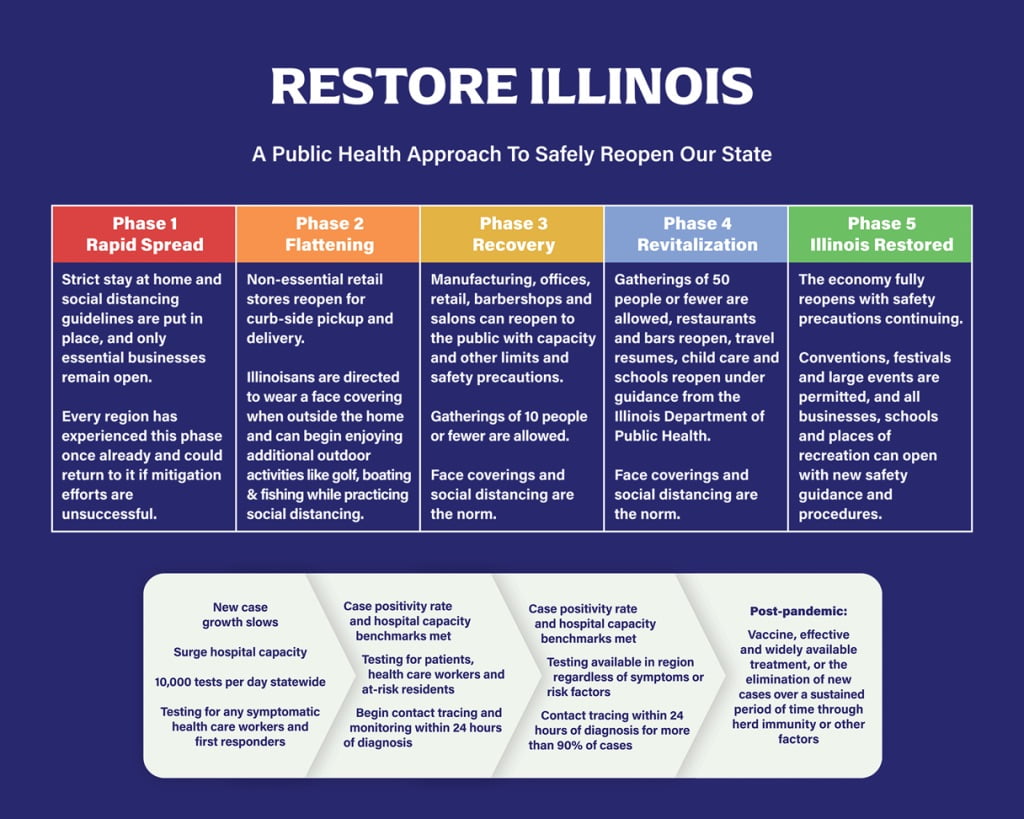 The governor's executive order 2020-32 identifies the following as essential businesses and operations:
Healthcare and Public Health Operations (includes businesses in the supply chain)
Animal care and grooming
Human Services Operations
Essential Infrastructure

Food production, distribution and sale; construction, building management and maintenance, airports, utilities, distribution centers, transportation.

Essential Government Functions

First responders, emergency personnel, law enforcement, safety and welfare.

Stores that sell groceries and medicine
Garden centers, greenhouses and nurseries
Food, beverage and cannabis production and agriculture
Charitable and social services
Media
Critical trades

Plumbers, electricians, exterminators, cleaning and janitorial staff, security, etc.

Mail, post, shipping, logistics, delivery and pick-up services
Educational institutions
Laundry services
Restaurants for consumption offpremises
Supplies to work from home
Supplies for essential businesses and operations
Transportation (airlines, taxis, ridesharing)
Home-based care and services
Residential facilities and shelters
Professional services (legal, accounting, insurance, real estate)
Day care centers for employees exempted by the Executive Order
Gas stations and businesses needed for transportation
Financial institutions
Hardware and supply stores
Manufacture, distribution, and supply chain for critical products and industries
Critical labor union functions
Hotels and motels
Funeral services
Are Tow Truck Drivers Considered Essential Workers in Illinois?
Yes, tow truck operators are considered essential workers in Illinois. However, the governor's office has clarified their stance on certain towing and recovery operations:
Are Collateral Recovery Agencies Subject to the Movement and Business Restrictions?
According to the governor's office, "Yes. Under the Governor's Executive Order 2020-16, repossession of vehicles has been deemed contrary to the interest of preserving public health and should be suspended while the Order is in effect."
Are Relocation Towers Subject to the Movement and Business Restrictions?
The governor's office states that "[r]elocation towing from private property may only occur in relation to maintaining the essential operation of residence, activities, and businesses and operations as defined under the Executive Order."
Is Safety Towing of Damaged or Disabled Vehicles From Public Roadways Subject to the Movement and Business Restrictions?
According to Governor Pritzker's office, "No. Towing damaged or disabled vehicles from public roadways is necessary for essential travel."
Phase Two: Flattening
In Phase Two of the governor's plan for reopening Illinois, the rate of infection among people tested for COVID-19 and the number of patients admitted to hospital and ICU beds increases at a slower rate, moving toward a flat and then downward trajectory. According to Pritzker, all regions of Illinois are in varying degrees of phase two of the reopening plan as of May 1st. As such, Illinois residents should be aware of the following:
Non-Essential Businesses Reopen For Curb-Side Pickup and Delivery
During Phase Two of the Illinois reopening plan, non-essential businesses are allowed to reopen for curb-side pickup and delivery as long as they follow social distancing guidelines and other guidelines set forth by the state.
Additional Outdoor Activities Reopen
In Phase Two, additional outdoor activities such as golf, boating, and fishing are allowed as long as all participants practice social distancing.
Phase Three: Recovery
In Phase Three of Governor Pritzker's reopening pan for Illinois, the rate of infection among people tested and the number of patients admitted to the hospital and ICU beds are either stable or declining.
Other Nonessential Businesses Can Reopen
During this phase, manufacturing, offices, retail, barbershops, and salons can reopen to the public "with capacity [limits] and other limits and safety precautions.
Gatherings of 10 or Fewer People Allowed
Once Illinois reaches phase three of its reopening plan, Illinois residents are allowed to gather with members outside of their household as long as there are ten or fewer people and they practice social distancing and CDC-recommended hygiene.
Phase Four: Revitalization
In Phase Four, the rate of infection among people in Illinois tested for COVID-19 as well as the number of patients admitted to the hospital continues to decline.
Restaurants and Bars Reopen
In addition to all gatherings up to 50 people being allowed, restaurants and bars are allowed to reopen as long as social distancing is practiced and face coverings are in use.
Non-Essential Travel Resumes
Once phase four is reached, Illinois residents will be permitted to travel for non-essential errands and trips.
Childcare and Schools Reopen
Under guidance from the Illinois Department of Public Health, childcare and schools will reopen during phase four of the Illinois reopening plan.
Phase Five: Illinois Restored
Once a vaccine or highly effective COVID-19 treatment is widely available or no new cases of COVID-19 occur over a sustained period. With safety precautions in place, the economy fully reopens. Festivals, concerts, conventions, and other large events are permitted. All businesses, schools, and recreational areas can open with new safety guidelines in place.
---
Need a Tow? Call O'Hare Towing Today
As essential workers during the Illinois Stay-At-Home Order, we here at O'Hare Towing are proud to serve our community during this uncertain time. While we are still at least weeks and maybe months away from returning to a new "normal" economy, O'Hare Towing and all of our employees are dedicated to providing the same exceptional service to our neighbors. Call now!