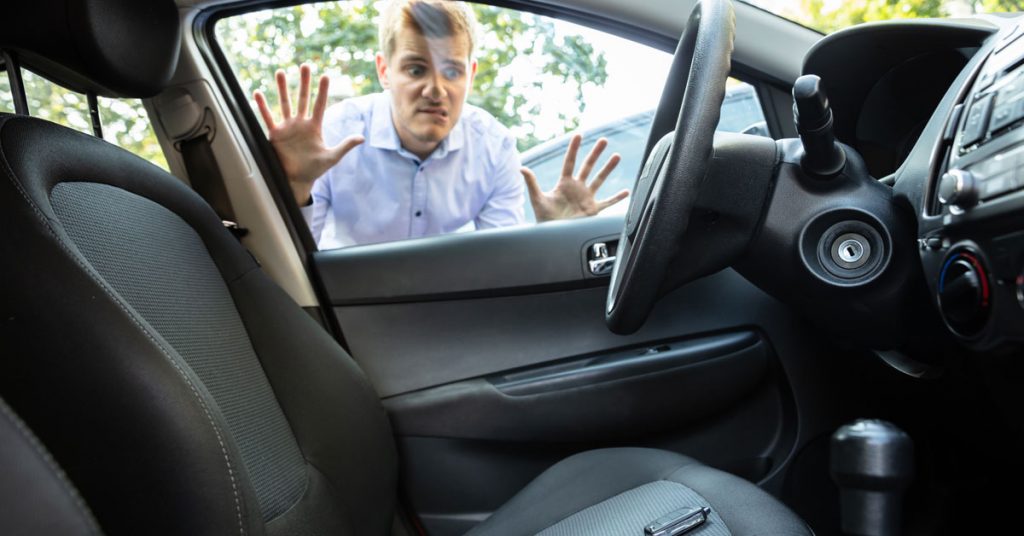 What Do I Do If I Get Locked Out of My Car?
September 12, 2020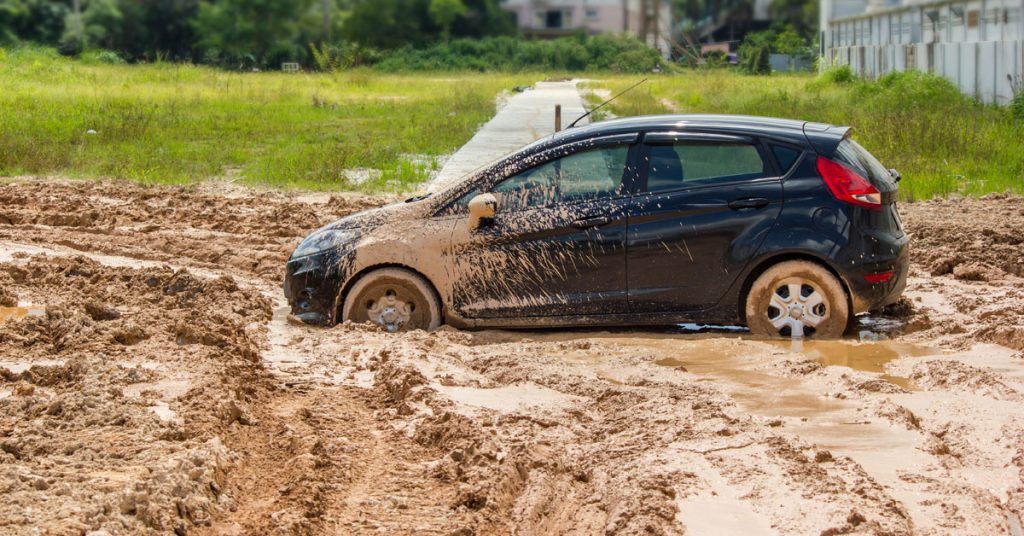 Tips For Recovering a Car Stuck in the Mud
September 12, 2020
So You've Been in a Minor Accident: Now What?
Minor accidents are often the most frustrating and confusing to deal with. When it's something small that could easily be avoided, it feels like a nuisance more than anything. Car owners often get flustered after minor accidents, not knowing what to do and wanting to get back on the road and on their way. As inconvenient as it may seem, however, you should not dismiss even the smallest accidents. No matter who is at fault, there are steps you should always take to ensure everything goes as smoothly as possible. Avoiding these steps could result in something coming back to bite you later. Before you do anything, you should determine if towing services will be needed, or if an ambulance should be called to deal with any injuries.
Steps You Should Take After a Fender Bender
The following steps are essential if an insurance claim is going to being filed. Even the most minor damages, like a scratch in the paint, should be recorded. This will ensure peace of mind and make the whole process go a lot quicker and smoother if you or the other driver(s) involved file a claim.
1. Stop the Car and Pull Over
First things first, you should stop and immediately pull over and out of the way of oncoming traffic. Minor accidents typically do not result in so much damage that you can't move your car to the side of the road. If pulling over is not an option, however, put on your hazard lights to alert oncoming traffic or the authorities.
2. Call the Police to Report the Accident
Even if the accident is minor, having an official report is vital for insurance purposes. The police can also help direct traffic around you if the cars involved are still on the road. If for some reason, you decide to avoid getting the police involved but then later change your mind, some states allow you up to 72 hours after an accident to file a report. The information might not be as helpful or accurate after you have left the scene, but it's better to be safe than sorry. Some states will fine you if you do not file a report. If you are unsure, you should call the police to be safe.
3. Exchange Insurance Information
This is a crucial step. When there isn't much damage, if any at all, many car owners will agree to part ways without exchanging information. If you decide to file a report later, however, or end up finding something wrong with your car, you will be out of luck if you don't have any info about the other person or car involved. Be sure to get their insurance, contact, and vehicle information. Even if you are the one at fault, you never know what could come up after the fact.
4. Take Photos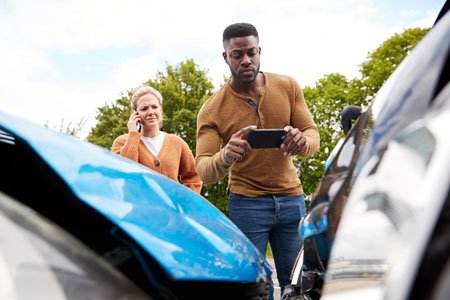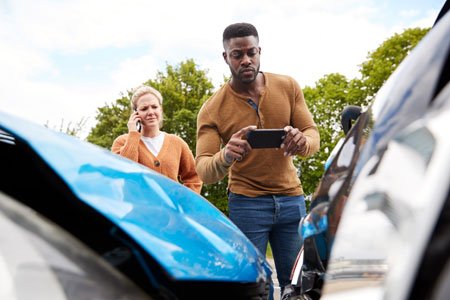 Aside from exchanging information, recording proof of the accident by taking photos of any damage is also extremely important. In the moment, people might seem friendly and trustworthy, but you should always take photos just in case. You don't want someone coming back and claiming that you caused more damage than you actually did. You'd be surprised how often this happens. Also, having photos, in general, makes things a lot easier for insurance purposes.
5. Call Your Insurance Agent
No matter the situation, you should call your insurance agent as soon as possible to let them know what happened. As stated above, you never know how people might react after the accident. If they try to sue or make any false or exaggerated claims, it will help if your insurance company is prepared and knows what happened ahead of time. Your agent can also answer any questions you may have and help walk you through the process.
What to Expect After the Accident
There are a few more steps you will take even after the accident has occurred, especially if a claim is being filed with your insurance.
Follow Up With Your Insurance
After the accident, if your insurance agent doesn't reach out to you, you should call them back to discuss how any damages incurred are going to be handled. If your vehicle was the one that received damage, there are a few steps your agent will have you take to get the ball rolling:
Get an estimate. First, before any decisions are made, your agent will ask you to get an estimate on the damages. They could have you go to a local repair shop or mechanic, or they could have you bring your car into one of their own locations. Occasionally, they will send an adjuster out to your home to evaluate the vehicle.
Get the repairs. Once the damages are assessed, the agent will give you a list of acceptable auto body shops that they work with. Or, they could let you choose your own as long as the repair shop is willing to work with your insurance.
Pay the deductible. If there is another car involved that was at fault, your agent will likely pursue their insurance company to cover the cost of repairs. However, if you were at fault, or if another vehicle was not involved, you will have to pay the deductible before your insurance will cover the rest of the costs.
How O'Hare Towing Service Can Help
If your vehicle sustained damage during the accident that left it immoveable or in need of immediate repair, you should contact your local trusted towing service. O'Hare Towing offers emergency towing services and roadside assistance 24/7. Service is our number one priority at O'Hare Towing. We provide fast and courteous service whenever and wherever you need it. For quality towing and roadside assistance you can count on, contact O'Hare Towing today!