Emergency towing situations can be incredibly stressful for drivers. They may have been in a wreck with another car or an accident that has their vehicle stuck and in need of removal. However, it's always important for these drivers to be prepared for these incidents and to keep a level head when choosing a towing service for their vehicle that improves their situation rather than causes more issues or inconveniences.
How to be prepared for a roadside emergency
It's important for drivers to keep their vehicles equipped with several supplies that will go far in ensuring their safety, comfort, and recovery during a roadside emergency. Keeping the right materials in a roadside supply kit could also make the difference between being stranded for a long period of time and getting back on the road without having to call a towing service. Stranded Drivers should be sure to keep emergency items that are suited to their local area and climate, but some essential materials that will help anyone in a roadside emergency include:
Warm covers for cold weather – In the Winter months Bolingbrook can get unbearably cold, especially if someone is stuck on the side of the road without any kind of heating. It's important for drivers to keep supplies in their vehicles that will keep them warm and comfortable when waiting on a tow or other help for their broke down vehicle.
Drinking water – Drivers should keep some type of hydration in case they become stranded for an unexpectedly long period of time while waiting on emergency towing. It may seem easily forgettable to leave drinking water in one's vehicle, but in the Winter months, snow may slow down any help drivers are waiting on, and they should be hydrated to keep their energy for the work ahead.
Jumper cables – It seems inevitable that a car's battery will die at the worst possible times, whether a driver is travelling through heavy snow or they find themselves stuck on a long stretch of unpopulated highway. Drivers should keep high quality cables that are built to last and that are long enough to reach far enough to another vehicle in case their car is stuck in a difficult-to-reach position.
Coolant and motor oil – It's important to keep some of the essential vehicle fluids on hand in order for quick fixes that can keep one's car running a little longer. When a vehicle's cooling system is leaking, keeping a backup mix of coolant and water can be a lifesaver, while keeping extra motor oil on hand can also come in handy if the driver failed to check they were running low on oil before going on a trip.
Choosing the Right Emergency Towing Service in Bolingbrook
While a roadside emergency can understandably cause frantic worrying for drivers, choosing the right emergency towing can make a huge difference in terms of service time and efficiency. Drivers should thoroughly check that emergency towing services include some of the following benefits before giving them a call:
24 Hour Emergency Towing Services
The best Emergency tow trucks will arrive to offer help at at all hours. Breakdowns never happen at a convenient time, so drivers should call a company that has dispatchers on hand at 24/7. These emergency towing companies should be able to offer their full towing services no matter how late or early someone calls them for help.
fast towing response time
When drivers call an emergency towing service, it's important that the service has a fast response time so the caller isn't stuck waiting for hours next to their broken-down vehicle.
a versatile towing fleet
Emergency towing services should offer an arsenal of tow truck varities to meet the needs of any stuck or wrecked vehicle. Drivers should know if the company they're calling to move their vehicle can handle the specific needs of their car or truck without causing any damages.
Roadside or Garage Maintenance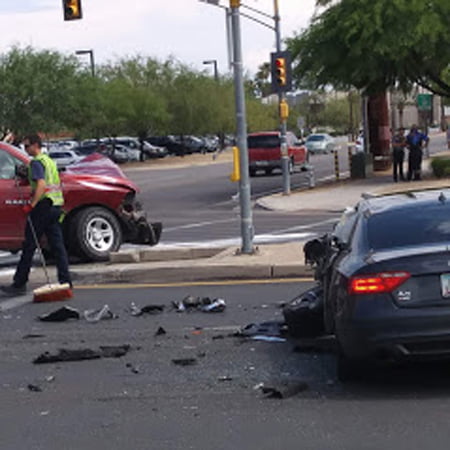 The best emergency towing companies offer full scale maintenance that not only tows vehicles from the side of the road, but gets them back to working condition within a short amount of time. Whether a driver's car is towed to an onsite garage, or it can be fixed on the roadside with the right tools, the towing company the driver calls should be able to get them driving safely and within a reasonable amount of time.
Emergency Towing that Bolingbrook Counts On
For 50 years O'Hare Towing has offered drivers the most comprehensive emergency towing and recovery services in the Bolingbrook area. From their extensively equipped fleat that offers an arsenal of repair equipment for roadside maintenance, to their 24-hour service that dispatches tow trucks at a moments notice, O'Hare Towing consistently proves they offer the best emergency help when drivers are in need of immediate roadside assistance.