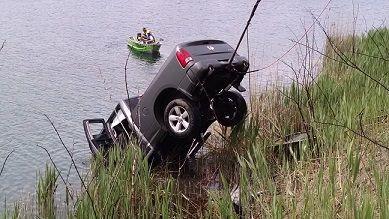 Avoid Recovery Towing: Road Emergency Preparedness
September 12, 2020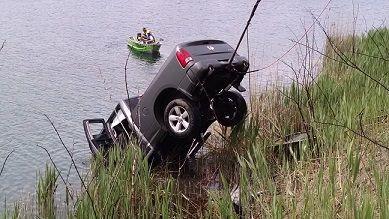 When To Call For A Recovery Towing Provider
September 12, 2020
When Do You Need A Heavy Duty Tow?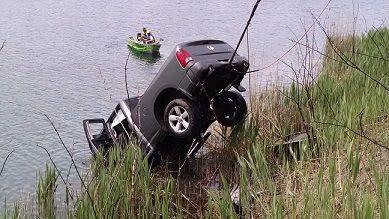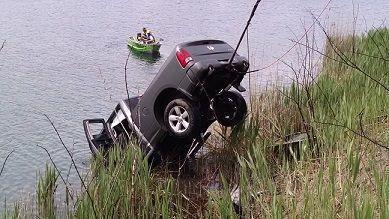 Many times, we see large vehicles of every shape, size, and purpose on the road. From drivers with lifted diesel to construction equipment, you can catch just about any vehicle catching a tow.
Different types and sizes of trucks could be seen making their way into Chicago for some purpose or another. Wherever there is a movement of big trucks and heavy vehicles, there is a need for heavy-duty tow and towing services. Certain things on the road are inevitable like rollovers due to turns in the road; unfortunate accidents, high centers of gravity, and breakdown, and such things require the assistance of specialized trucks and teams who can help in even the most demanding situations.
In order to avoid damage to your vehicle by towing, choose the best service provider who you could call in time of emergency for heavy-duty towing services.
So what kind of vehicles requires heavy duty towing service? Here's the list:
1. Semi Trucks and Trailers
Semi trucks are also heavy-duty vehicles that often require heavy duty towing in order to take out the vehicle from any emergency. If you have a disabled semi-tractor or a single axle trailer need towing, you ought to call heavy duty towing service so that the towing is done efficiently. Towing semi tractor-trailers could be dangerous and requires a lot of experience and know-how, otherwise, it could cause a lot of damage to the vehicle.
Therefore, it is recommended that you hire the services of a heavy duty towing company that has highly skilled and well-trained drivers so you can rest easy knowing that your large vehicle will be towed without any problems to a semi repair shop.
2. Extreme Vehicles
Apart from semi trucks and trailers, extreme vehicles that roll on tracks or more than 6 wheels will probably require heavy towing and you cannot avoid it at the time of emergency. Bobtails, big rigs, and garbage trucks come under the category of extreme vehicles.
Heavy duty towing reduces the potential risk of damage and offer safe towing and transportation to such extreme vehicles. Other types of specialty, over-sized and heavy equipment can also be transported with this kind of professional towing equipment.
3. Buses
Bus is also a heavy vehicle and god forbid nobody wants it to get in some kind of trouble but being prepared for an emergency or accident on road or breakdown on road is not a bad idea.
Towing a heavy vehicle like a bus is hard to haul without special equipment because of its weight, shape, and length. Therefore, choosing a right towing service and an experienced team is imperative in order to prevent any skirting and ground effects during long distance towing.
4. Motorhomes
Motorhomes are part of an American tradition but they, like anything else, also break down on road and need towing. When it comes to towing a huge motorhome, heavy duty to very heavy duty towing service could be required for it. Due to the complex shape and size of the vehicle, it is highly recommended that you get a help of qualified heavy duty towing service provider as they possess the license and also guarantees a damage-free transportation service to your vehicle. Most towing companies use state-of-the-art heavy duty wheel lifts as well as frame axle to tow motorhomes that ensures that your vehicle is transported damage free. Therefore, it is essentially required that you hire a towing service that has enough experience in towing and has a good history in towing. You can always Google the best service possible in your area to get the job done professionally.
5. Misshapen Vehicles
Well, heavy duty is not always required for towing heavy-duty vehicles. Sometimes, after a road accident, vehicles are severely wrecked which makes them more difficult to tow it on just any old truck. In such cases, vehicles lose their original form; therefore, in order to transport such vehicles, a heavy-duty towing truck eases out the job. Flatbed trucks can tow vehicles in all conditions and in all shapes.
Now that you know which all vehicles require heavy duty towing services, it's time to know why you need heavy duty towing for heavy vehicles.
Damage Free and Safe service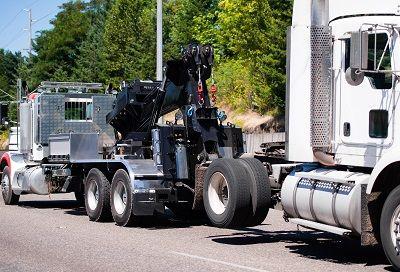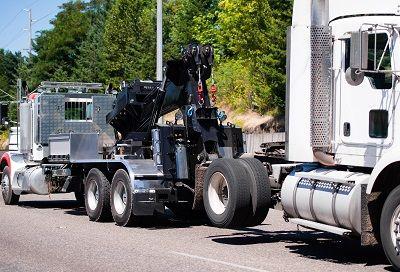 When it comes to the safety of your vehicle, flatbed tow trucks and heavy duty towing service is the safest and best option. All the heavy-duty vehicles whenever needs towing cannot be worked upon by traditional towing method? If it does, it leaves your vehicle damaged. A flatbed or heavy duty towing vehicle protects the tires and keep them from wearing off. If you choose traditional towing, it can wreck your vehicle. Traditionally, towing your car with the front wheels hoisted off the ground which will put your vehicle's engine, tires, and bumper at further risk of damage – particularly over bumpy or rough terrain.
Versatility
As it is already discussed above, heavy duty tow trucks can tow and transport any type of vehicle. Heavy duty vehicles are versatile and can work in every terrain and with all kinds of heavy and medium vehicles including cars, trucks, classic and exotic vehicles, SUVs, and almost any sort of vehicle. In short, flatbed tow trucks are an excellent towing solution for almost all types of vehicles.
Convenient
In order to avoid transmission damage, try not to use towing options like dolly. Towing a damaged vehicle with a dolly would require you to remove the drive shaft of the vehicle, which makes the job more time consuming and complicated. On the contrary, if you use well equipped heavy duty towing service, it is extremely convenient to tow any kind of damaged vehicle. For such a purpose, a flatbed towing truck does wonders, wherein you just have to drive the car up onto the ramp of flatbed truck and secure it in place for easy transport.
So, hope now you know as to when, where, and which towing service is suitable for your kind of vehicle. No matter what kind of vehicle you own, knowing the service provider of your area is imperative in order to deal with any kind of towing requirements.